We are excited to let you know we are actively working on venue and date for a SPRING 2022 WORKSHOP!
To request to be informed personally when the date is announced, click here.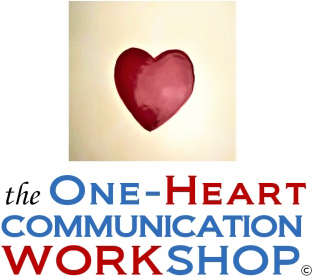 The One-Heart COMMUNICATION WORKSHOP is beneficial for ANYONE and EVERYONE who seeks to trouble-shoot, problem-solve, and improve their relationships, be they Parent/Child, Engaged, Married, Employer/Employee, Friend/Friend, Mentor/Mentee, Lay Counselor/Counselee...
The WORKSHOP helps folks understand the attitude of the heart necessary for transformative communication, the relevance of Christ and the Cross to communication, and provides to attendees a practical and profound – and yet easy to understand – Three-Stage Model developed by the WORKSHOP's author and leader, Lance Clark, MA, LCMHC, BC-TMH, QS.
Beyond the attitudes and mechanics of transformative communication, the WORKSHOP illumines Emotional Stewardship, Empathy vs. Sympathy, Apology vs. Forgiveness, Assertiveness vs. Aggression, Safe vs. UnSafe People, Expectations vs. Hopes, Crazy Cycles, Love and Forgiveness Languages, Covenant vs. Contract, Five Kinds of Love, Attachment Theory, and what conversations about what topics to have how often!