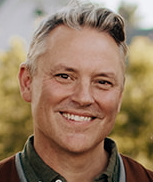 Lance Clark,

MA, LCMHC, BC-TMH, QS |

Founder | Director | Counselor
LICENSED CLINICAL MENTAL HEALTH COUNSELOR #9217
M.A. PROFESSIONAL COUNSELING, LIBERTY UNIVERSITY 4.0 GPA, HIGH DISTINCTION HONORS
BOARD-CERTIFIED TELEMENTAL HEALTH PROVIDER #389
QUALIFIED SUPERVISOR #QS123576
FOCUS ON THE FAMILY NETWORK COUNSELOR
STEVE ARTERBURN'S NEW LIFE MINISTRIES NETWORK COUNSELOR
JOHN ELDREDGE'S WILD AT HEART ALLY and ADVANCED BOOT CAMP GRADUATE
GRADUATE of FRANCIS MACNUTT'S CHRISTIAN HEALING MINISTRIES SCHOOLS OF HEALING PRAYER (ALL 4 LEVELS) AND NETWORK COUNSELOR
HEARTSYNC MINISTRY TRAINED
AMERICAN ASSOCIATION of CHRISTIAN COUNSELORS
"Our service will not be perceived as authentic unless it comes from a heart wounded by the suffering about which we speak."
(Henri Nouwen, The Wounded Healer)
"... we can confort those in any trouble with the comfort we ourselves receive from God." (2 Cor. 1:4)
My own story is filled with wounds and the unmet need for someone to show me the way through my pain. At the age of 18, the book The Road Less Travelled began my fascination with the human soul - and at age 24, after an encounter with God while on retreat, it exploded into a committed passion. This new passion led me to read, study, and train in areas I came to understand as "depth psychology", "inner healing", "discipleship", "spiritual formation", "biblical counseling", and "spiritual rescue" - and so my passion continues in my helping others understand themselves and God - and the relationship with Him that is possible and available!
My professional career has spanned adolescent to adult populations doing Individual, PreMarital, Marital, Family, Employee Assistance Program, and Crisis forms of Counseling in residential foster care, community mental health, crisis call center, and Biblical counseling settings. Preceding my professional counseling career, I was a Camp Counselor, Big Brother, worked in Kairos Prison Ministry, served on Tres Dias Retreat Teams for the State of Maine, was an Adult and Teen Sunday School Teacher, and served as a Sunday School Superintendent. In August 2013, I entered private practice; and since then, many of my Clients have completed their Counseling work and chosen to transition into a Spiritual Formation/Discipleship relationship with me.
I was born and raised in Central Pennsylvania, did my undergrad in Boston, lived 10 years in Maine, and moved to NC in 2003. I have been married for 27 years and have three adult children (two daughters and a son) whom we homeschooled K-12. I am a tennis enthusiast and have a history of Captaining USTA Men's Tennis Teams 😊
I look forward to hearing from you!
NOTE: Lance ceased doing Marital Counseling in FALL 2020. Our leading Marital Counselor is Nicole Mooney, MA, LCMHCA, NCC (see the next profile).


Nicole Mooney,

MA, LCMHCA, NCC
LICENSED CLINICAL MENTAL HEALTH COUNSELOR ASSOCIATE #A16835
NATIONAL CERTIFIED COUNSELOR #1604499
M.A. CLINICAL MENTAL HEALTH COUNSELING, LIBERTY UNIVERSITY,
HIGH DISTINCTION HONORS
B.A. PSYCHOLOGY, HONORS
B.A. SOCIOLOGY, HONORS
FOCUS ON THE FAMILY NETWORK COUNSELOR
SYMBIS PREMARITAL COUNSELING CERTIFIED
AMERICAN ASSOCIATION of CHRISTIAN COUNSELORS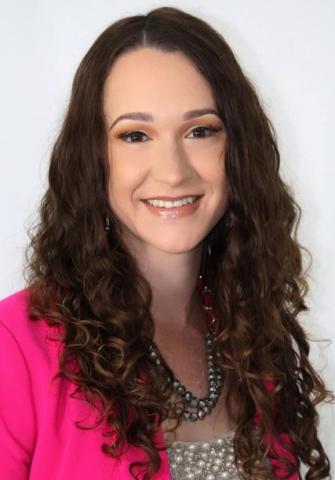 After experiencing my own heartache and brokenness in life, I had nowhere to turn but to God - and He met me with comfort, love, and healing. It was during that season I felt God call me to Counseling as a profession. I honestly can't imagine doing anything else! I truly LOVE what I do!
I feel most passionate about Marital and PreMarital Counseling; I enjoy working with Couples to strengthen and restore their relationship to find true joy and love in their marriage. Over the course of my own marriage I have learned that, although marriage is not easy, marriage and family are among God's greatest gifts and can be enjoyed to their fullest!
I also counsel individuals in areas such as (but not limited to) Depression, Anxiety, Life-transitions, and Trauma. I consider God to be the ultimate counselor, and therefore, use a Christ-centered, Biblical approach in my work with clients.
Jesus tells us that our lives will be filled with trouble, and His life was no exception. Even though life isn't easy, we have hope in Jesus; He may not always remove our problems, but He will help us grow through the problems and grow closer to Him. My desire is to be as Christ - a clear voice of reason, hope, love, and wisdom. Jesus said, "I have told you these things, that in me you may have peace. In the world you will have trouble. But take heart; I have overcome the world." Even in the midst of our brokenness there is the promise that the Lord will not abandon us; we know He will walk with us through our suffering. I try to walk beside my Clients just as the Lord does, praying that my clients can feel God's love shine through me and come to see themselves through the eyes of the Lord!
As serious struggles and challenges of life come our way, it is not uncommon to get stuck in unproductive cycles, unpleasant emotions, or crippling hardships. As a Christian counselor, I recognize these debilitating states and will work to strengthen you, to see things you may not see, to have you try things you may not have tried, and to encourage you in times requiring long-suffering…
I am a Colorado native who moved to the beautiful state of North Carolina four years ago. In my free time I enjoy hiking, going to the beach, and trying new food with my husband. I also enjoy being outside and taking walks – time that allows me to reflect, pray, and draw closer to God.
I look forward to hearing from you!






Lauren Caulberg,

MA, LCMHCA, NCC
LICENSED CLINICAL MENTAL HEALTH COUNSELOR ASSOCIATE #A18402
NATIONAL CERTIFIED COUNSELOR #1723658
M.A. CLINICAL MENTAL HEALTH COUNSELING, LIBERTY UNIVERSITY
B.A. PSYCHOLOGY
AMERICAN ASSOCIATION of CHRISTIAN COUNSELORS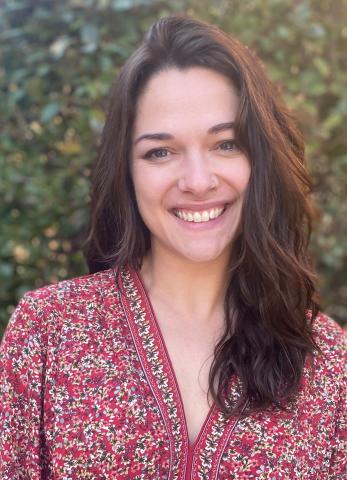 I value truly authentic and safe relationships and try to give others what I prize so much myself...
I have a passion to Affirm and Encourage women, young adult women, and older adolescent girls - and to disciple them into their next season of greater maturity though the pursuit of greater Intimacy with God. This ministry may come through psychological, Scriptural, and Holy Spirit-granted insights; it may come through purposeful times of prayer in our session; and/or it may come through very deliberate strategies we build together related to thought-life, emoitional-life, and chosen behaviors.
In addition to the passions described above, my counseling is informed by the wisdom my own experiences have given me - my personal story involves various trials and battles with grief that have also shaped how I relate to others who have faced the troubles of life that are inevitable, and are the result of living in a fallen world. I have learned there are always things to be thankful for, even amid adversity and disappointment - Scripture teaches that God can produce beauty from ashes (Isaiah 61:3). I also believe the incredible truth that we become new creations in Christ. I strive to lead people to truth from God's word and present the hope that Jesus offers to every soul. But it all starts with simply meeting a woman where she is...
I am a North Carolina native, raised in the Triangle area and in the church. I enjoy exploring nature and allowing myself to breathe, letting go of stressors and the distractions of life. Music has always spoken to my heart and been a source of comfort, and painting and growing house plants are therapeutic activities I implement for myself (even counselors must find things they love to do as a form of self-care!).
I look forward to hearing from you!
Will McRee,

MA Candidate
M.A. CLINICAL MENTAL HEALTH COUNSELING, MA Candidate
Liberty University, Counseling Intern
GRADUATE CERTIFICATE in BIBLICAL STUDIES
Liberty University
B.A. HISTORY
University of North Carolina, Wilmington
"Having been a counseling client myself, I found that the greatest comfort and progress comes from counseling experiences that are authentically gracious, loving, and hopeful"
Will is nearing graduation and so is not accepting new Clients. After Graduation, Will will secure his licensure and return as a Counselor on staff here; we are excited! Stay tuned!
We all have expectations of how our life will go - so what do we do when life brings us pain and obstacles instead?
It wasn't until my darkest hour that I discovered how God chooses to work through interpersonal relationships to reveal His Grace, Love, and Hope in Christ. Having been a counseling client myself, I found the greatest comfort and progress comes from counseling experiences that are authentically demonstrating those characteristcs. Whatever you are facing, I want to hear your story and work with you to find healing, renewed purpose, and establish tools to aid in building resilience for the inevitable difficulties you will encounter down the road of your life.
My areas of interest include (but are not limited to) Anxiety, Panic Disorder, Depression, Sexual/Pornography Addictions, Anger, and Spiritual Growth.
I was born and raised in Raleigh, NC where I now live with my beautiful wife and our fluffy Great Pyrenees. As a North Carolina native, I love visiting the beach and traveling to the mountains to hit the slopes in the winter. Sports, fitness, and reading just about any book I can get my hands on have always been passions of mine - and I love learning what other people are passionate about!
Reaching out for counseling can be intimidating; seeking help is such a courageous first step!
I look forward to talking with you soon!
Grace Manchala,

MA Candidate
M.A. CLINICAL REHABILITATION AND MENTAL HEALTH, MA Candidate
Montana State University (MSU), Counseling Intern
OCHE Research Fellow
MSU
M.A. SOCIOLOGY
University of Kerala
BIBLICAL STUDIES, A.A.
University of the Nations
GLORY for ASHES
Founder & Executive Director
MISSIONARY and BASE PIONEER
Youth With a Mission
INTERNATIONAL SPEAKER, EDUCATOR, ADVOCATE, LOBBYIST
Regarding all matters of Human Trafficking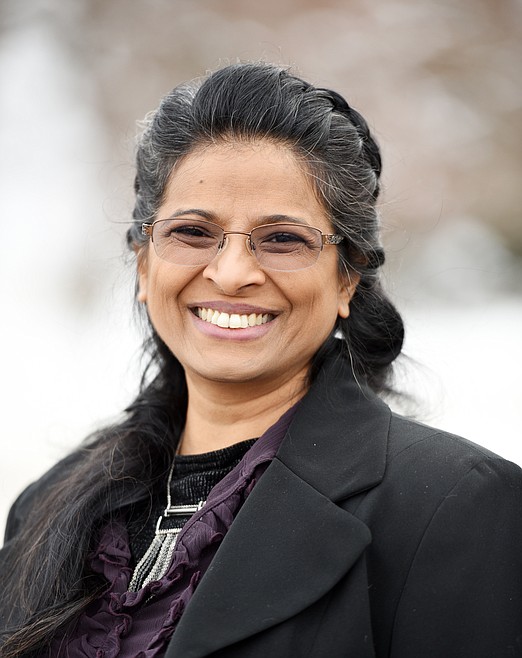 Grace is nearing graduation and so is not accepting new Clients at this time. Feel free to request one of our other Counselors!

I love working with people and getting them help to become the person God wants them to be!
Everyone goes through mountains and valleys; I sure have had mine. God has done a lot of work in my life. I have worked closely with people from various backgrounds and cultures in several nations. It is very satisfying to come alongside people and help them through some of the most challenging times of their lives.
Having gone through trauma, I understand what people go through in their lives. God has taken me on a journey of healing, recovery, and deliverance. I want to help you with your journey. No situation is too small for God. I will be here to help you with the small and big problems life throws at you.
I've been married 24 years, have an adult Son and an adult Daughter, and am a GrandMother! I love my family, gardening, learning new things, and going on mission trips. My passion is to help people receive the healing available through Jesus Christ, our Lord, and Savior, as Isaiah prophesied about Jesus, "by his stripes we are healed." I love Isaiah 61:3 "And provide for those who grieve in Zion – to bestow on them a crown of beauty instead of ashes, the oil of gladness instead of mourning, and a garment of praise instead of despair. They will be called oaks of righteousness, a planting of the Lord for the display of his splendor."
I want to help and come alongside you in your journey of healing, recovery, and deliverance. Jesus came to give us life and life abundantly. So come journey with us to experience God's wonderful gift and walk in freedom!