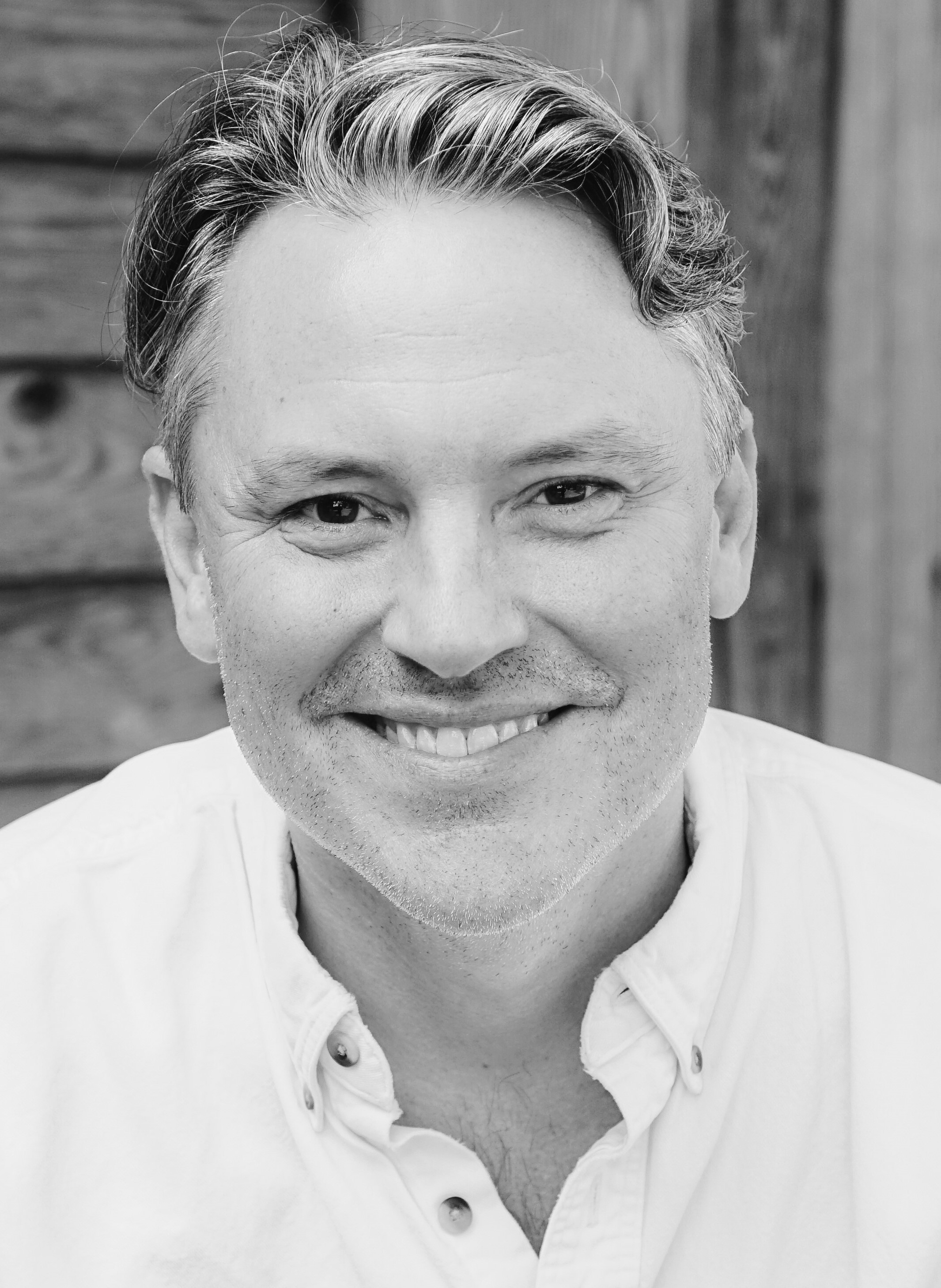 Lance Clark,

MA, LCMHC, BC-TMH, QS
Liberty University, High Distinction Honors
LICENSED CLINICAL MENTAL HEALTH COUNSELOR

#9217

M.A. PROFESSIONAL COUNSELING, LIBERTY UNIVERSITY

4.0 GPA, HIGH DISTINCTION HONORS

BOARD-CERTIFIED TELEMENTAL HEALTH PROVIDER

#389

QUALIFIED SUPERVISOR

#QS123576

AMERICAN ASSOCIATION OF CHRISTIAN COUNSELORS
FOCUS ON THE FAMILY

NETWORK COUNSELOR

STEVE ARTERBURN'S NEW LIFE MINISTRIES

NETWORK COUNSELOR

GRADUATE of FRANCIS MACNUTT'S CHRISTIAN HEALING MINISTRIES SCHOOLS OF HEALING PRAYER (

ALL 4 LEVELS

) AND

NETWORK COUNSELOR

JOHN ELDREDGE'S WILD AT HEART

ALLY

and

ADVANCED BOOT CAMP GRADUATE
Henri Nouwen, famed for coining the term "wounded healer", wrote, "The great illusion of leadership is to think that man can be led out of the desert by someone who has never been there."
M. Scott Peck's The Road Less Traveled began my fascination with the human soul at age 18. In January 1997, at age 24, in a cold retreat center basement in Augusta, Maine, the Holy Spirit ignited in me in such a fury it left me forever changed. Since then, exploring the interplay of human soul and spirit and Father, Son, and Holy Spirit has been an insatiable appetite and unrelenting pursuit. My passion is rooted in my own story of intense pain, the wish that someone would show me the way through it, and a desire to show others the way through that I've found...
My journey into counseling professionally began as a lay counselor for state-wide retreats at which I served as a men's group leader for 5 years, beginning while in my mid-20's. From there, I was invited to serve as a group leader inside Thomaston State Prison in Maine, which I did for 3 years. During my time as a lay counselor, God led me to become a Big Brother in the Big Brothers/Big Sisters program; I was paired with a foster child diagnosed with Aspergers.
Seeking a more servile and personally satisfying career, I left a high-profile career in the music industry at Gateway Mastering & DVD to move with my family onto a Youth Ranch, becoming a House Dad to 9 boys, ages 6-16, working specific therapeutic treatment plans for each boy and loving, loving, loving... With a third child of my own on the way, I resigned after a year - but was soon after offered what became, functionally, an Associate Directorship position on the ranch - as my Wife and I were the first Couple to graduate a boy from the program. I served in this position for 2 years, helping to train staff and oversee therapeutic program implementation in all homes and the on-campus academy. Impressed by the impact of competent therapeutic intervention, I chose to enroll in Liberty University's Master of Arts in Professional Counseling degree program, and graduated with a 4.0 GPA, earning High Distinction Honors.
I was born and raised in Pennsylvania, graduated Valedictorian, earned a BM in Music Production and Engineering from world-renowned Berklee College of Music in Boston (Magna Cum Laude), lived ten years in Maine, and since 2003 have gladly called North Carolina home!
I have been married for 24 years and have three children, two girls and a boy whom we homeschooled K-12. My eldest Daughter (20) is presently on her second mission commitment with Youth With A Mission (YWAM). My next eldest Daughter (18) is presently in Boston, in-residence in YWAM's Creative Arts Discipleship Training School, having turned down acceptance to UNC School of Arts to pursue deeper intimacy with God. My Son (16) studies Jiu Jitsu, works, self-direct home-schools, and works to evangelize people in the on-line gaming communities of which he is a part.
Alana Bell,

MA, LCMHCA, NCC
Regent University, 4.0 GPA
LICENSED CLINICAL MENTAL HEALTH COUNSELOR ASSOCIATE #A15841
NATIONAL CERTIFIED COUNSELOR #1474596
M.A. CLINICAL MENTAL HEALTH COUNSELING, REGENT UNIVERSITY 4.0 GPA
B.S. PSYCHOLOGY, MINOR in FAMILY ISSUES
AMERICAN ASSOCIATION OF CHRISTIAN COUNSELORS
Each season of life comes with lessons to be learned that we will carry into future seasons. As I've travelled through life, I've been keenly aware that God would bring these lessons into my work as a Counselor. Whether it was loving on a friend who was cutting in middle school, surviving my rebellious teen-aged years, being successful in college, growing through the ups and downs of 16 years of marriage, being a stay-at-home mom, raising three children (two girls and boy) while in Graduate school, or learning to put my faith first - these seasons gave me the ability to meet people where they are without judgment and help them grow. I have learned to live by the Holy Spirit and it is my desire to see my Clients as He sees them - never by their failures or struggles - but always with eyes of love.
I work with Adults and Teenagers, Individuals and Couples with a variety of personal and relational issues including Depression, Anxiety, Adjustment to Life Transitions, Trauma, Family Issues, and Anger. Prior to working in group practice, I was a Counselor in a Group Home for Teen Girls, and have experience counseling men and women in Domestic Violence.
I believe counseling to be a partnership between Client and Counselor. We work together to uncover the source of current issues and develop a holistic plan for growth. Counseling helps us discover the limits we have placed on ourselves through our beliefs about ourselves, God, and others; our unhealthy thought patterns and behaviors; wounds from relationships, past experiences, and the choices we have made. Releasing these limits will be a primary goal of counseling so that healing and growth can begin. I believe God has good plans for each of our lives, and when we begin to discover and partner with these plans, we learn to walk in freedom and wholeness - and discover our true Identity in Christ!
I will honor and respect you, encourage and challenge you - and hold you accountable to work towards your goals. This will be done with compassion, truth, Scripture, and prayer. Counseling rarely provides a quick fix, and it will require you to be honest with yourself and me. It may not be easy, but it will be so worth it! I believe in your ability to be successful and live the abundant life God always intended for you to have!
I look forward to meeting you!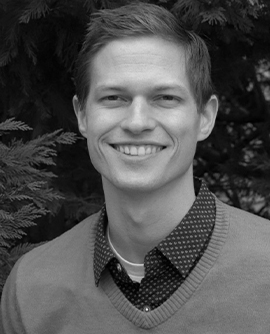 Andrew Mormann,

MA Candidate
Regent University, Marriage, Couple & Family Counseling​​​​​​​
GOTTMAN METHOD COUPLES THERAPY, LEVEL 1 TRAINING COMPLETED
DBT SKILLS COACHING, CAROLINA HOUSE (RESIDENTIAL EATING DISORDER TREATMENT)
YOUTH MENTOR, STUDENTS ADVOCATING FOR YOUTH (RALEIGH)
REESE & BARNETT, FREEDOM PRAYER | INNER HEALING PRAYER WORKSHOP
AMERICAN ASSOCIATION OF CHRISTIAN COUNSELORS, REGENT UNIVERSITY CHAPTER, VICE-PRESIDENT
AMERICAN COUNSELING ASSOCIATION
YOUTH MENTOR
My approach to therapy integrates viewing individuals in the context of people around them (Systems Theory), compassionately transforming unhelpful thoughts (Cognitive-Behavioral Theory), learning the evidence-based ways of masterfully connecting with others, and nixing divorce-predicting relationship patterns (Gottman Method).
You can expect several things from me as your therapist whether you are an Individual, Couple, or Family: I am committed to helping foster love, acceptance, admiration, and respect in your relationships with others and yourself. I strive to put you in the driver's seat of your own therapy, while I ride along with you and the Holy Spirit and offer guidance derived from immersing myself in years of study and professional work.
Born and raised in Raleigh, NC, the memories of my youth are dominated by heart-racing neighborhood sports, falling asleep in church services (I've kicked this habit since!), and being awoken by my mother playing the piano. Currently, my Wife and I happily reside in Raleigh where we are Youth Group Mentors, intermediate outdoor adventurers, and pan-Asian cuisine creators. I am a formidable opponent in basketball and strategy board games and make bold appearances in wedding dance circles.
I look forward to meeting you!