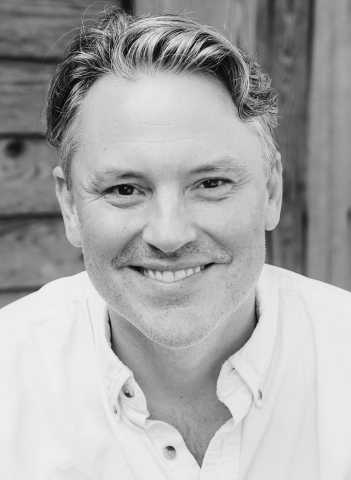 Lance Clark
MA, LCMHC, BC-TMH, QS
Our Christian Counseling: A Unique Blend of Counseling Disciplines!
Welcome!
Over my 13 years of professional practice, I've developed a Unique Blend of three distinct Counseling Disciplines: Scripture, Spirit-led Ministry, and Psychology.
This Unique Blend leads our Clients to in-depth, lasting Psychological Healing and Spiritual Transformation. All of our Counselors receive on-going training in this Blend and use it in every session.
We offer Individual Counseling (Adults and Teens), Marital Counseling, and PreMarital Counseling.
We look forward to hearing from you!
Christian Counseling
There ARE medical truths about brain chemistry and neurological wiring that need to be considered when helping people heal from hurts, recover from trauma, and grow. There ARE helpful, structured approaches for certain issues. But we at Clark Christian Counseling don't worship psychology; ALL Truth and Healing originate in and emanate from our Triune God. As Lance likes to say frequently, "God was healing people before Sigmund Freud came along" - BUT a systematic study of anything CAN prove helpful and illuminating. It is only to THAT degree that we consider Psychological training, understanding, and application (psychotherapy) as potentially helpful as one of MANY tools we are savvy in the use of as we strive to be "Instruments in the Redeemer's Hands" (to borrow from Paul David Tripp)...
ALL of our Counselors graduated from Liberty University (or are presently finishing their degree through a Practicum or Internship); Liberty is a globally-recognized Christian university that educates and trains spiritual understanding AND scientifically-researched, empirically-proven psychotherapeutic treatments.
Lance Clark, MA, LCMHC, BC-TMH, QS and Nicole Mooney, MA, LCMHCA, NCC are licensed by the State of North Carolina, having met the same stringent criteria for proving psychological understanding (which includes passing a nationally-executed comprehensive exam) as any non-religious licensed mental health provider.
Furthermore, the State of North Carolina REQUIRES Licensees to complete, every two years, 40 Continuing Education Units (CEUs), and only 15 of those are permitted to have a faith-based focus. Therefore, we are REQUIRED to pass exams for each course of CEU study that are STRICTLY clinical in nature (addictions, neurology, psychological disorders, assessments, etc.).
Lance Clark, MA, LCMHC, BC-TMH, QS has secured the best Prayer Training available on the East Coast and conducts on-going trainings with the Staff:
Lance graduated from all 4 levels of the School of Healing Prayer at Christian Healing Ministries in Jacksonville, FL under President Emeritus Dr. Francis MacNutt and his Wife, Judith MacNutt, MA, a highly-experienced clinical psychologist. The MacNutts have been internationally known as authorities and authors/speakers on Inner Healing Prayer.
Lance received personal mentoring and training from Dr. David W. Appleby, a recognized authority and author on spiritual strongholds, a Pastoral Counselor, and retired Liberty University professor.
Lance is HeartSync trained (prior to implementation of HeartSync's Certified Training protocol in JUNE 2018).
Lance Clark, MA, LCMHC, BC-TMH, QS is an intentional student of God's word, seeking out exegitical (verse-by-verse teaching with understanding of context, language, and audience) instruction from folks like Dr. Charles Stanley, Dr. Jack Hayford, and Dr. Carl Broggi.
Lance served for three years as a Biblical Counselor on-staff with a well-respected Biblical Counseling non-profit in Raleigh prior to entering Private Practice; during that time, he digested a lot of material written by Biblical Counselors like Paul David Tripp and Ed Welch.
Lance integrates the study and application of Scripture in Counseling during all Staff Trainings.
Issues We Commonly See in Counseling:
DEPRESSION
ANXIETY
ANGER / SADNESS / LONELINESS / CONFUSION / FEAR / LACK OF CLARITY / LOSS OF HOPE / WORRY / INABILITY TO FORGIVE
GRIEF
MARITAL DISTRESS: Communication Issues, Anger/Bitterness/Unforgiveness, Post-affair Counseling
SEXUAL ISSUES: pornography use/addiction, extra-marital affairs, unsatisfying sexual intimacy, impact of sexual trauma on marriage
DOMESTIC VIOLENCE and ABUSIVE MARRIAGES (Verbal, Emotional, Spiritual, Financial)
SEPARATING / SEPARATED in CHRISTIAN MARRIAGE
HEALING FROM DIVORCE
WOUNDS FROM CHILDHOOD: Wounds from Father, Mother, Siblings, Extended Family; Bullying; Molestation, Incest; Death of someone significant to you while you were a child / Various forms of abuse (Physical, Mental, Emotional, Sexual, Spiritual) and neglect, including emotional incest/enmeshment with Parent
DISSOCIATIVE IDENTITY DISORDER (DID) and other PERSONALITY DISORDERS
TEENS: Depression, Anxiety, Identity in Christ
MASCULINE HEART ISSUES: Vocation, Calling, Identity, Workaholism, Spiritual Leadership
DISPLACEMENT AFTER MAJOR LIFE EVENTS (Divorce, Death, Empty Nest)
Christian Counseling serving the GREATER RALEIGH area
"Christian Counseling Near Me"!
[Fuquay, Angier, Willow Spring, Garner, Holly Springs, Apex, Cary, Raleigh, Wake Forest, Youngsville, Dunn, Benson, Cleveland, Lillington, Morrisville, Rolesville, Knightdale, White Oak]
and ALL of North Carolina as a Board-Certified TeleMental Health Provider

Cary Office
547 Keisler Drive, Suite 201
Cary, NC 27518
Fuquay Office
320 N. Judd Parkway NE, Suite 200
Fuquay Varina, NC 27526